Manager, Corporate Standard, GHG Protocol
Published
1 December 2023
Location
London, Amsterdam, Netherlands
Category
Fixed-term
Job Type
Manager
Description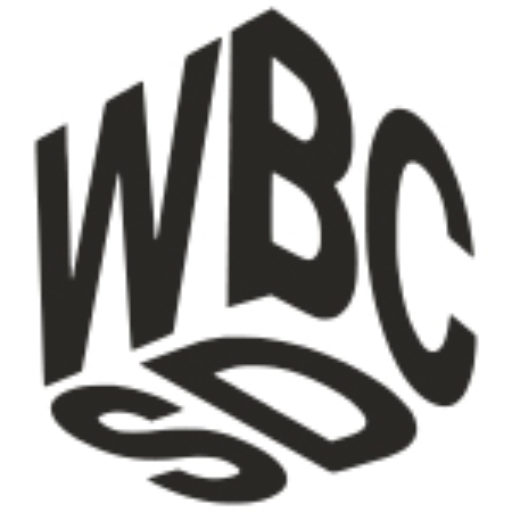 The World Business Council for Sustainable Development (WBCSD) is the premier global, CEO-led community of over 200 of the world's leading sustainable businesses working collectively to accelerate the system transformations needed for a net zero, nature-positive and more equitable future.
We share a vision of a world in which more than 9 billion people are able to live well, within planetary boundaries, by 2050. To achieve this vision, we must collectively accelerate the required transformation of businesses, their value chains, and the systems in which they operate to limit the impact of the climate crisis, restore nature and tackle inequality.
How our community works
Our community leads positive change through our imperatives work by building the infrastructure of a better world through climate, nature and equity action. In our distinct pathways, we outline the critical transitions required in some of the significant areas of business activity to profoundly shift the systems we work in and transform them towards a better future. Together we succeed when our collective effort is rewarded through a lower cost of capital, which is the scope of our redefining value work; helping companies measure and manage risk, gain competitive advantage and seize new opportunities by understanding environmental, social and governance (ESG) information.
WBCSD's contribution
WBCSD stimulates progress by ideating & level-setting new best practices and trends from different expertise & sectors. By improving performance, we enable standards and protocols supported by tools and technology to solidify businesses' sustainability competence. We build partnerships by bringing together members and external partners to create coalitions and partnerships and build scale into change. Finally, we drive the policy agenda by amplifying the voice of positive business and shaping policies collaboratively to transform the systems we work in.
Our work aims to empower business leaders to raise their ambition to achieve a better world, deliver action at speed and scale in their operations and value chains, and sharpen the accountability of their performance.
Job Overview
As the Corporate Standard Manager, you will manage the process to update and revise the Greenhouse Gas Protocol Corporate Standard. The scope of updates and additional guidance dependent on needs identified through a recent global scoping survey. You will work as part of a dynamic Greenhouse Gas Protocol team and support the work of the Greenhouse Gas Protocol more generally as needs arise.
Responsibilities and Duties:
Manage the multi-stakeholder process for the update of the GHG Protocol Corporate Standard (80% time)
Working with the GHG Protocol standards secretariat leadership team across WRI and WBCSD, define GHG Protocol Corporate Standard update objectives, scope, and plan, building on results from global scoping survey
Draft updates or new guidance on corporate GHG accounting and reporting, as well as presentations, issue briefs, proposals, or other materials as needed as part of the guidance development process
Engage and manage relationships with wide range of stakeholders (business, government, civil society, and academia) to identify topics and proposed solutions for updates or new guidance for the Corporate Standard
Coordinate closely with global and jurisdictional initiatives to ensure harmonization (e.g., Science Based Targets Initiative, International Sustainability Standards Board)
Promote adoption and effective use of the GHG Protocol Corporate Standard by businesses and other organizations (20% time)
Liaise closely with business community and the rest of the GHG Protocol standards teams, to identify and define the scope of required support services, such as additional resources, guidance, tools, and databases, to promote accurate implementation of the GHG Protocol Corporate Standard
Contribute to developing/updating Corporate Standard training materials and e-learning courses
Support in developing the long-term strategy of GHG Protocol in providing supporting services for its standard implementation
Qualifications, Skills and Experience:
Education: Master's degree preferred in environmental science, environmental policy, or a related field.
Experience: Experienced in greenhouse gas accounting, financial accounting, climate change mitigation, or related field.
Skills:

Technical knowledge: familiarity and knowledge of Greenhouse Gas Protocol standards, corporate GHG accounting and reporting, life cycle assessment (LCA), financial accounting and reporting, or related subjects.
Project management: Takes responsibility for projects, actions and people. Evidence of successful project management and effective facilitation of different perspectives towards a common objective. Capacity to work independently by setting priorities within own work streams, identify and proactively address problems and work to deadlines. Experience of working on an international basis (e.g. to deal with different languages, time zones and cultural expectations).
Facilitation and stakeholder engagement: Evidence of successfully aligning different stakeholders and the ability to create effective relationships with new partners or stakeholders. Capacity to be assertive and take initiative when appropriate

Languages:  written and spoken proficiency in English.
WBCSD is hiring for this position. The individual will be seconded into the virtual GHG P Center, hosted by WRI and WBCSD.
The position is full-time for an initial period of 2 years and is based in either WBCSD's Amsterdam or London offices and may require international travel.
WBCSD is a purpose driven, forward-thinking and action-oriented organization, characterised by diversity of gender, nationalities and work experiences.
The Work Environment
WBCSD offers a competitive, modern, and flexible working arrangement:
Geneva-based organization with offices in Amsterdam, Beijing, London, New York and Singapore
Competitive compensation and benefits
State-of-the-art facilities and ICT-enabled working tools
Flex-time and part-time possibilities
Dynamic working atmosphere
Open culture encouraging interaction and sharing of ideas and opinions
International relocation support
Sustainable commuting incentives
By applying to this position, the candidates consent that the information they provide (e.g. personal information, cover letter, CV) will be shared with WRI.